An innocent blonde or a devilish redhead?
How does your average comic book character look like? Quite predictably, it turns out. Regardless of whether the character is male or female, DC or Marvel, good or bad, most of the characters in comics have a very distinct look: black hair and blue eyes.

From the dataset we have determined that out of all the characters with specified eye color over 30% have blue eyes, and over 30% of the characters with recognizable hair color have black hair. While this might not seem like such a significant percentage, it is worth noting that there are 26 different options for different eye colors, and 28 for different hair colors, and only one of these is present in over 30% of characters.

The most space for different face features seems to be given to the characters with non-binary gender characteristics, possibly because they are usually at the same time described as ghosts, robots or aliens - thus expected to look unlike your average heroes or villains.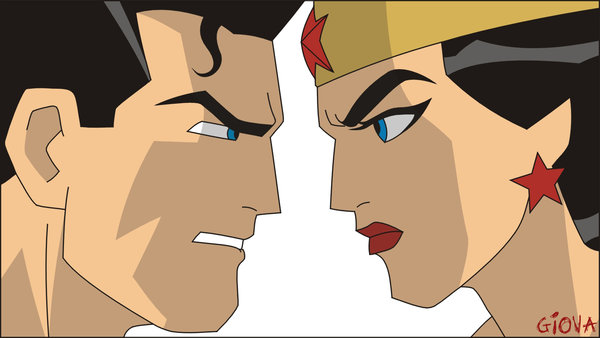 Play with the bubble diagram that we have created based on the most common physical attributes of the characters, and don't forget to hover to see a picture of one of the most famous representatives of certain appearance.